Is it a painting? Or, is it now a piece of conceptual art? Or should it be classified as a sculpture? Or is it rubbish?
Who decides?
Who knows?
Duchamp would say it is up to you to decide.
My view? It is art. Made by an artist who many don't rate but I do. Why? Because he has something to say.
You might not agree with him, but at least he is making art that penetrates the public consciousness; art that is in the world, not detached from it; art that raises questions that need an airing.
Banksy makes art that, as Hamlet said, holds "…the mirror up to nature: to show virtue her feature, scorn her own image, and the very age and body of the time his form and pressure."
And what artwork better captures the spirit of our times than Love is in the Bin? I can't think of one.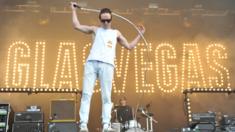 The 'pain' of rock 'n' roll success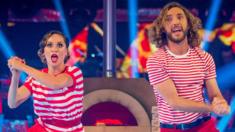 Seann and Katya return to Strictly dancefloor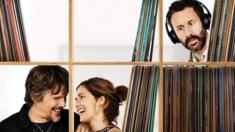 How Nick Hornby's fake album became real
Features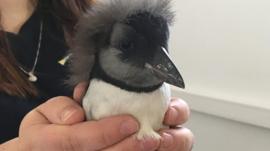 Puffin patrol: The children saving Iceland's pufflings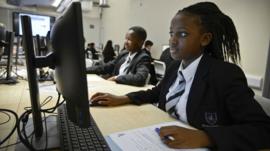 How the Co-op tackled a school's terrible truancy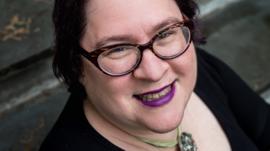 I've been an 'abortion doula' 2,000 times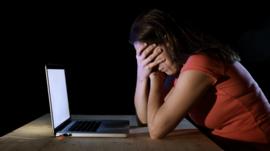 An online decency moderator's advice: Blur your eyes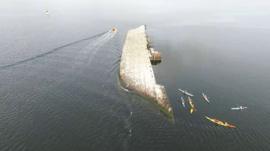 Shipwreck that became a landmark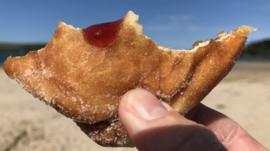 Delish! Your pictures on the theme of 'sweet things'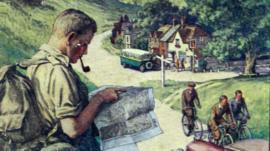 The peculiar history of the Ordnance Survey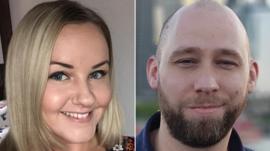 Inspired by Princess Eugenie: We're proud of our scars too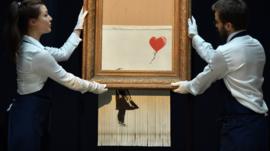 Review: Is Banksy's shredded 'masterpiece' any good? ★★★★★
Elsewhere on the BBC

Write on
Seven essential tips for improving your writing

Daily news briefing direct to your inbox
Sign up for our newsletter